When running a business, say, based on the sale of healthcare supplements, one needs to take into consideration the lifecycle of the product being sold and services offered post sale.
Take your basic healthcare supplement. There's bound to be large consignments of the product that need to be stored and sometimes discarded (ensuring that cost is kept in mind), and once this product is sold, it is a mandate that there exists after-sales-service vis-à-vis customer relationship.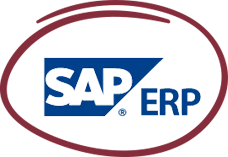 Asset management in this regard may include the purchase, storage, sale, and disposal of healthcare supplements in a cost-effective way.
Purchasing and storing are relatively easier tasks when it comes to 'asset management'. However, the sale and disposal of a healthcare supplements, keeping in mind cost, are slightly tougher tasks at hand.
The sale of a product warrants service provided post-sale. Ensuring that you have a robust customer service team and policy not only ensures recurring customers, but the propagation of excellent service by word of mouth, which reels in more customers.
These are 2 vital ingredients for Enterprise Resource Planning (ERP).
An ERP would monitor important aspects such as procurement of these supplements, maintaining an inventory of stock, keeping a track of the product's lifecycle and finances involved in all these aspects.
It would also capture and maintain customer relationships, and facilitate the use of customer experiences. Interactions with customers would be logged on the tool, which would provide a real-time analysis of the data.
By maintaining a dashboard comprising of data of all of the above, data analysis could be conducted on the product, providing a real-time analysis of product trends.
Analytics could provide insights on how to improve the sale of health supplements and cost management involved in doing so.
Enterprise Resource Planning would also aid in planning and optimising the manufacturing capacity of the supplement, its distribution, and monitoring ordering scheduling, shipping, and invoicing.
The 'JD Edwards' (JDE) solution aids in integrating all data, and providing a unified dashboard/platform for multiple departments to access. Instead of a myriad of excel sheets across departments, the tool would present a unified database which would be accessible by all departments.
The keyword when it comes to Enterprise Resource Planning, is 'real time decision making', through the use of its interactive reports, charts and graphs.